Exceptional cuisine and fabulous dining experiences await
Contributed by: Jo Morgan
A superyacht vacation is a gourmet experience like no other. With your own highly-trained private chef preparing dazzling menus catered exactly to your tastes, every meal on a luxury yacht charter is a superb dining experience.
In fact, the sensational food on a private yacht is often the much-talked about highlight of any yachting holiday.
What makes the dining experience on a yacht so special?
Well, that's hard to narrow down. Each morning just after dawn, your yacht chef goes ashore in the tender to visit the local markets, arriving back at the yacht laden down with wheels of fresh cheese, the best organic produce available and gleaming fish straight from the fisherman's nets.
They'll get to work slicing fruit for large platters and whipping up pancake batters and scrambled eggs ready for your breakfast orders. By the time you get up, the whole yacht will smell of freshly baking bread and your breakfast table will overflow with a buffet spread right out of a gourmet magazine.
Oh, and the view's not bad either- the sun glimmering off the sea, a turquoise lagoon or tropical beach just waiting for you. This floating 'restaurant' can move for every meal, from one spectacular view to the next.
With breakfast cleared away, your chef will arrive at the table to discuss some possible menus for the coming day- based on using the best local produce found at the market and some of your personal favourites. Perhaps you'd even like to try your hand at catching dinner?

But how will they know what I like?
After you book your luxury yacht charter, the yacht will send you a very important document: the all-important preference sheet. This form allows you to let the chef know what your favourite foods are- as well as dislikes and the way you prefer to eat.
After all, what's the point in having a chef spending all their effort and skill creating refined, seafood plates suited to a fancy Michelin-star restaurant, when your family actually prefers an unpretentious buffet-style extravaganza with lots of variety?
Never be shy to tell your yacht chef what you want – whether it's a Thai feast, a fancy French affair or a laid-back barbeque on the beach. They're there to make you happy, and the more you tell them, the happier everyone will be.
What if some of us have allergies or dietary restrictions?
I'm not sure if there's a better environment for someone with allergies than a private yacht. Your yacht chef will be highly accustomed to different dietary requirements- whether it be gluten-free, kosher, lactose intolerant, paleo, high-fat…or a madcap combination of all of them! If you say 'special diet', chances are, the chef has catered to it before- and you'll be treated to some very special cooking.
In addition, because a yacht chef is only cooking for your group, there is no risk of cross-contamination as there is with restaurants or resorts catering for large groups.
What if my friends all like different foods?
Again, this is where the preference sheet really comes into its own.  Make sure all your yacht guests get one to fill out so that the chef can plan how to accommodate you all. Sophisticated, varied buffets are often the best way to impress a wide range of tastes.
How will the kids be catered for?
Yacht chefs are very accustomed to cooking for kids (and fussy ones, too). If you're wanting to eat later or separately from your kids, that's no problem at all – it's quite a common practice on yachts to have separate dinner mealtimes for kids and adults so that the kids can get to bed early and the adults can enjoy evenings on deck with a long elegant meal.
I don't want to fill out the preference sheet; I want the chef to surprise us.
You're not the first, and the chef always loves having people to impress with their own innovative cooking. If you don't want to fill out the preference sheet, that's fine – and you certainly won't be the first! However, the yacht will only have a certain amount of produce and dry goods on board, so if you like particular brands or things, it's best to use the preference sheet. The chef will be able to shop locally, but the range is often minimal (and more expensive) on tropical islands.
As mentioned, you'll get a chance to chat with the chef every day, so that if you have a sudden craving or preferred one style of meal to the next, you can easily let them know- or just tell the friendly stewardess and they'll pass the message on.
How many meals can we expect each day on a typical yacht charter?
This is up to your discretion to some extent, but one thing is sure- you're not going to go hungry.
On a yacht there is normally a cooked and buffet breakfast, followed by lunch with dessert, then afternoon tea and/or sunset canapés, followed by dinner and yet another dessert. There are also fruit and snack bowls scattered around the yacht, and if you fancy a midnight feast or a light snack, all you have to do is ask (although I'm not sure where you'll fit it in!)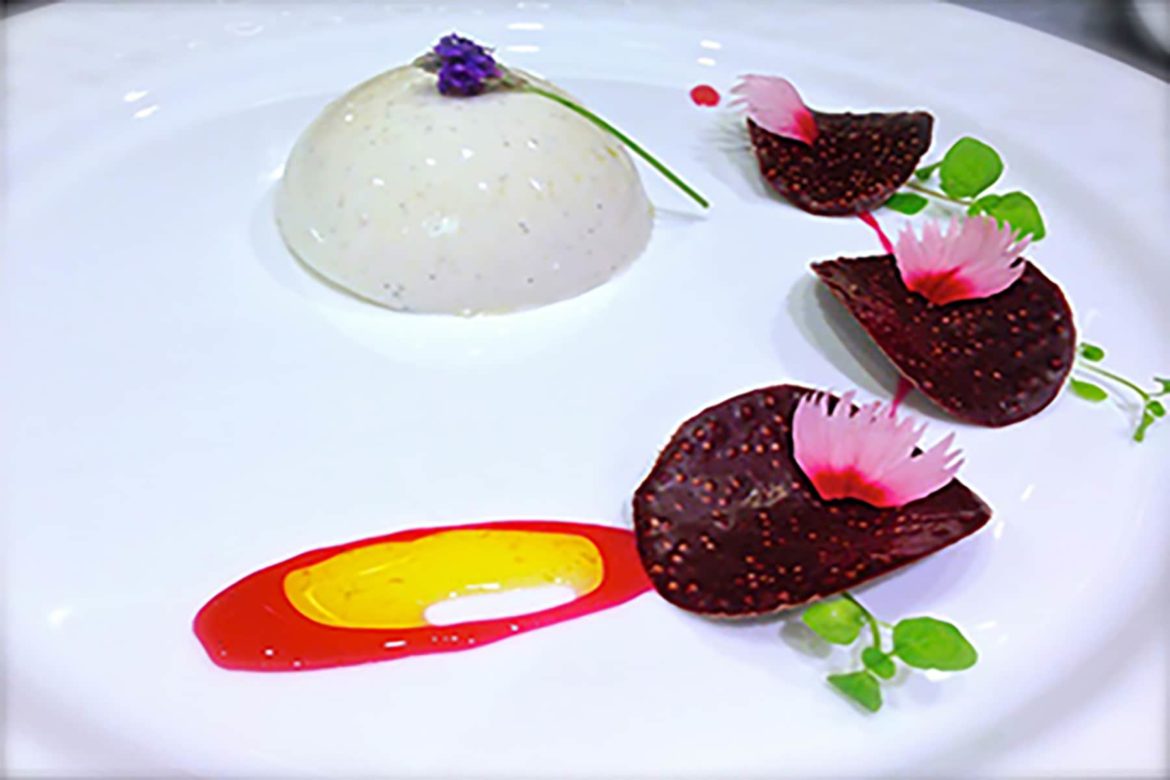 Can we invite friends onto the yacht for a dinner party?
Yes, invite away!  Yachts are there to be enjoyed – just give the chef as much notice as you can about guest numbers so that they can ensure that they can wow your guests. Also, be aware that the boat is not allowed to have more than 12 passengers onboard if it leaving the port, and that dining tables on yachts rarely accommodate more than 12 guests.
If you're looking to have a party, then cocktails and canapés may be a better idea – if it's a large party the chef may need to get the assistance of a local catering firm. Just speak to your chef and captain beforehand and ask them what can be done – they're highly experienced in yacht entertaining.
Will we eat every meal onboard?
You definitely can if you like, although it's quite rare that guests don't go ashore for at least one or two restaurant meals over the course of the charter. While it can be difficult to drag yourself away from the excellent meals on board, your yacht will almost certainly be dropping anchor off some of the world's premier gourmet destinations.
Whether eating a delicious dinner on deck under the stars, a luxury barbeque on the beach, or visiting a world-renowned restaurant on a cliff-top, a luxury yacht charter is one of the great food experiences of a lifetime.