Safety and Health Concerns on a Luxury Yacht Vacation- How does it Work?

Many first-time charterers are a little unsure about safety and health concerns on a yacht, particularly if they're bringing young children onboard, or have health or mobility issues. For those better acquainted with the medical clinics and vast safety drills of cruise ships, it can be hard to know exactly what private yachts provide. How does health and safety work on a yacht?
The good news is that yachts are incredibly safe and very well-prepared in case of an emergency, although some good planning is in order if you do have health concerns. In this article we'll run through all the safety and health matters that will have you feeling relaxed and confident going into your first yacht charter, as well as addressing how to beat that pesky stowaway that afflicts some of us at times —seasickness!
Safety Onboard
The safety record of private yachts is amazing, and you should have no fears at all approaching your first yacht charter. In fact, statistics will tell you that you're wildly more in danger in the car on the way to the yacht than you are once you're on board.
Charter boats are built to extremely exacting international safety standards with regular surveys to keep them ship-shape, and they carry some cutting-edge equipment. The pilothouses of many superyachts border on space-age, with their green-glowing radars and advanced navigational systems. If the captain is driving the boat at night, we suggest heading to the pilothouse to soak in that amazing atmosphere as your luxury yacht powers through the darkness to the next amazing destination. Also, ask the engineer if you can have a tour of the engine room – the mechanically minded will appreciate the huge engines, generators, and even watermakers that these yachts need for long sea voyages. You'll feel very safe after seeing how much tech and engineering these superyachts use to cross oceans.
All charter yacht crew are qualified in sea survival and fire fighting techniques, and conduct frequent drills to make sure that their emergency response is finely tuned. Yachts all have liferafts onboard, which are normally hidden away in nifty small cylinders on deck which automatically pop open and inflate when they hit the water. (No more ugly orange boats hanging off the side like on cruise ships).
Security Onboard (And Pirate Prevention in Far-Flung Places)
Crew are now also trained in security awareness, giving you peace of mind if your yacht is travelling in the developing world, or even docked in a downtown city marina. If you're travelling in exotic places like the remote corners of the Seychelles where pirates have occasionally been spotted, the yacht will bring on armed security guards as a precaution, just to make sure you're all completely safe. I've been on a yacht with security onboard in that part of the world, which was quite a thrill at first, but we felt completely safe at all times. Luckily, you're rather unlikely to see pirates these days in the Caribbean, and it's been many centuries since they've been spotted on the French Riviera!
Yachting with Children
Yachting vacations are extremely safe for children, as the crew always have a very close eye on children when they're splashing about in the water, snorkelling coral reefs or launching off the yacht's waterslide. Either way, they'll be having the time of their lives in a safe and supervised setting. We've written a whole article on why yachting is such an amazing family holiday here, including some top tips to make sure your charter with kids goes off without a hitch.
Health
More good news. While yachts don't have doctors or clinics onboard, they are very well prepared for medical emergencies. Charter yachts carry an impressive medical kit on board, with the majority carrying some serious lifesaving equipment including defibrillators. The captain will hold their Captain's Medical license and other crew often have basic first aid, but bear in mind that none are medical professionals.
To help bridge this gap, many charter yachts now have an emergency hotline set up with specialist company Medaire, who provide remote helpline assistance linking yachts with doctors, nurses, paramedics, crisis experts, and air and ground logistics personnel.
Some guests in poor health also choose bring along their GP on charter with them- a particularly good arrangement when they've had a relationship spanning many years and have become friends. A few larger explorer yachts, such as M/Y Legend, even have a medical clinic on board, but this is very rare.
Generally, yacht crew will apply the first stage of medical help, before transferring you by tender or helicopter to the closest medical facility. Which leads to the next point…
Choose your Destination Well
If you have health concerns, we recommend avoiding remote charter destinations and instead asking your broker to suggest some amazing destinations with good hospitals and health care in easy reach. If you're in the Caribbean, consider places with excellent health care and excellent cruising - like Puerto Rico, as an increasingly popular yachting destination, the Bahamas, or Mexico. If you're travelling to the Mediterranean, the hospitals along the French Riviera are very good, and Monaco Hospital has some of the best specialists in the world on staff. You can expect a high quality of care in most major Mediterranean yachting destinations - but if you're island-hopping, you may need to be heli-vacced to the closest major hospital if things get serious.
Comprehensive health insurance is an obvious requirement for travelling on yachts, even if you're in perfect health.
Yachting with Mobility Issues
If you have mobility issues, there are also yachts (often larger ones) that cater to you, with elevators and wheelchair access through the yacht. Some yachts also have hydraulic swim platforms which lower in and out of the water, meaning those with difficulty climbing up swim ladders can just float aboard! Chat to your broker to find a yacht that fits your needs.
Beating The Green Monster
Seasickness is something to think about on yachting holidays if you're a sufferer, or if it's your first yachting holiday and you're not sure if you are.
Luxury yachts are built for comfort at sea, and the newer the yacht, the better the stabilisation system, whether underway or 'zero speed' stabilisers that keep the yacht fairly stable at anchor. However, they are still boats and no matter how good the stabilisers, there will still be some movement, particularly in bad weather. Speak to Oceanscape about choosing more protected cruising grounds where you're less likely to suffer swells and bad weather, and archipelagos such as the Virgin Islands where cruising distances between islands are extremely short —sometimes even within sight distance.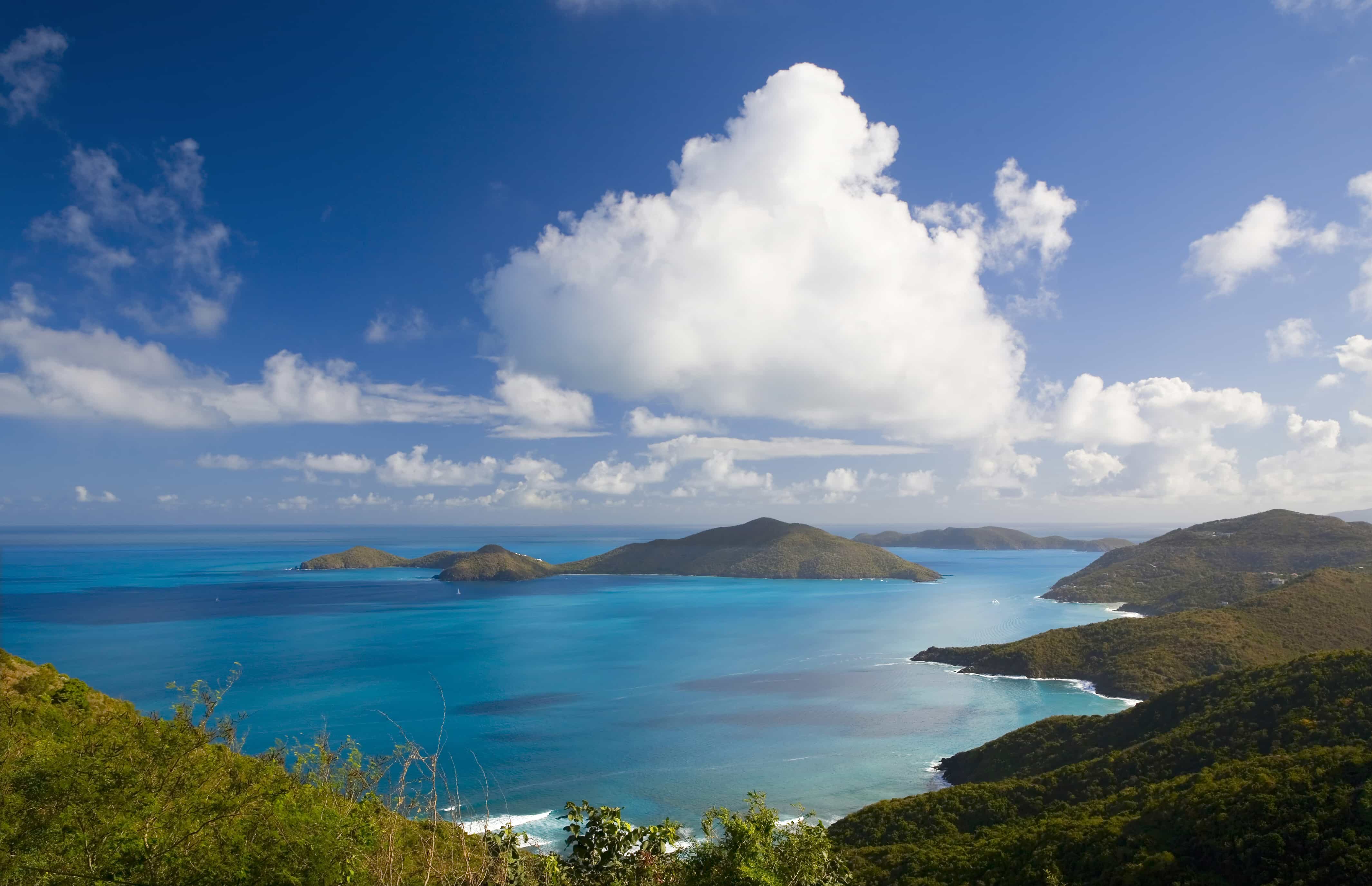 Additionally, choose a cabin midship on the lower deck as this is the most stable part of the yacht, and if you're feeling unwell, head to the aft deck to get some fresh air on your face.  Don't feel like you're alone in your suffering: it's estimated that 90% of seafarers will get seasick at some point in their career…even if they don't admit it. And that's the professionals!
Seasickness Treaments
There's a legion of different seasickness remedies on the market, from tablets like Dramamine to slow-release scopolamine patches and Sea Band wristbands that put pressure on the pulse. There's also new-fangled seasickness treatments like the Boarding Ring, an award-winning but totally weird looking pair of goggles which were developed by the French navy. (Mind you, when you're seasick, you're not going to care one little bit how you look.)
The yacht will always have seasickness remedies on board - but if you're opting for tablets remember the golden rule: ALWAYS take the tablets an hour before you leave port. They will not work otherwise. Don't wait until you're out to sea and feeling queasy. Some seasickness tablets will make you drowsy, but that's fine—you can just lie down on a deckchair and have a snooze in the sunshine, or take a blissful afternoon nap in your luxurious cabin. There are worse things to do on holiday, and we promise that being seasick is one of them!
Taking a yachting vacation is one of life's great experiences. And now that you know that your health and safety are in extremely good hands, you can get busy planning your dream yacht charter.
For more information on the best charter yachts for your needs, contact OceanScape Yachts.
Contributed by: Jo Morgan